EGY MEGHATÓ ÉS TANULSÁGOS TÖRTÉNET, amit nagyon ajánljunk mindenkinek!
szerző admin 2016-05-15 12:53 7 160 views0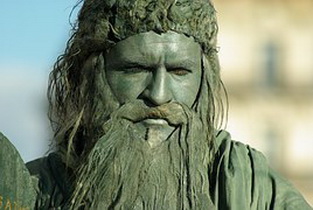 Egy asszony kijött a házából, és három fehér szakállú öregembert látott üldögélni az udvaron.
Nem ismerte őket, ezért így szólt hozzájuk:
– Nem ismerlek benneteket, de éhesnek látszotok. Gyertek be és egyetek valamit!
– A ház ura itthon van? – kérdezték azok.
– Nem – válaszolta az asszony – nincs itthon.
– Akkor nem mehetünk be – felelték.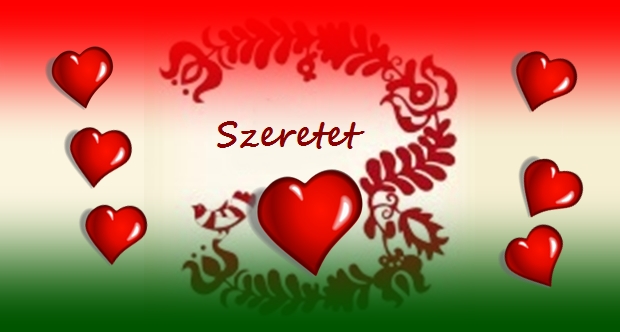 Amikor este a férj hazaért, az asszony elmondta neki, mi történt.
– Menj és mondd meg nekik, hogy itthon vagyok, és jöjjenek be! – válaszolta a férj.
Az asszony kiment, és újra behívta az öregeket, mire ők ezt válaszolták:
– Együtt nem mehetünk be a házba.
– Miért nem? – kérdezte az asszony, amire ez a válasz jött:
– Az ő neve Jólét – mutatott egyik a barátjára, majd a másikhoz fordulva azt mondta: – Ő a Siker, és én vagyok a Szeretet.
Ezután így folytatta: – Most menj vissza a házba és beszéld meg a férjeddel, hogy melyikünket akarjátok behívni.
Az asszony bement és elmondta férjének, amit az öregember mondott.
A férj nagyon megörült és azt mondta: – Ez nagyszerű! Akkor hívjuk be Jólétet! Hadd jöjjön be, és töltse meg a házunkat jóléttel!
A felesége viszont nem értett vele egyet: – Miért nem hívjuk be inkább a Sikert?
A házban volt a menyük is, aki eddig csak hallgatta őket, de erre megszólalt:
– Nem lenne jobb a Szeretetet behívni? Így az otthonunk megtelne szeretettel…
– Igaza van! – mondta a férj – Hallgassunk a menyünkre!
– Menj asszony és hívd be a Szeretetet, hogy legyen a vendégünk!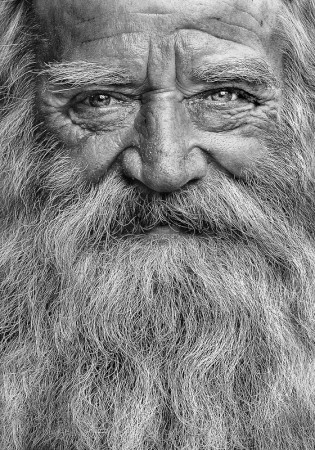 Az asszony kiment, és megkérdezte a három öregembert: – Melyikőtök a Szeretet? Ő jöjjön be, és legyen a vendégünk!
Szeretet felállt, és elindult a ház felé, a másik kettő pedig követte őt.
Az asszony ekkor meglepve kérdezte a Jólétet és a Sikert: – Én csak Szeretetet hívtam, ti miért jöttök?
Az öregek egyszerre válaszoltak:
– Ha Jólétet vagy Sikert hívtad volna be, a másik kettőnek kint kellett volna maradnia. De mivel Szeretetet hívtad, ahova ő megy, oda mi is vele tartunk.
Mert ahol Szeretet van, ott megtalálható a Jólét és a Siker is!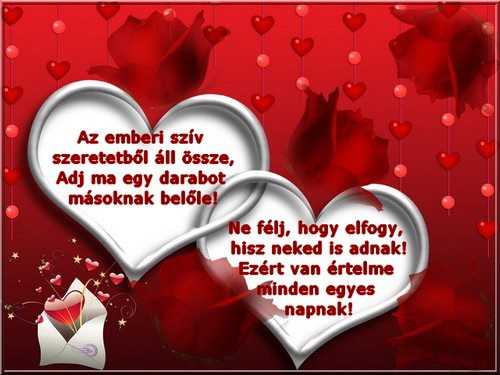 KÉRJÜK NYOMJON EGY LÁJKOT ÉS OSSZA MEG MÁSOKKAL IS EZT A GYÖNYÖRŰ TÖRTÉNETET!
KÖSZÖNJÜK!